In Partnership with The Commercial UAV Show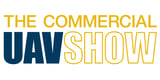 WHAT IS IT ALL ABOUT?
Take a one-day training with our training expert and learn all you need to apprehend the very own flight dynamics of Elios and perform your first indoor inspection mission.
WHEN DOES IT TAKE PLACE?
Monday, November 12th to Friday, November 16th from 09:00 AM to 05:00 PM.
WHAT WILL YOU LEARN?
During this one-day training, you will learn all you need to apprehend the very own flight dynamics of Elios and perform your first indoor inspection mission.
The training starts with a lecture on the technical features of the drone as well as best practices to apply when using it. The lecture is followed by an extensive practical session where you'll get a chance to improve/adapt your piloting skills by practicing predefined exercises that are the result of hundreds of hours in the field, flying indoor in the most complex assets.
At the end of the training, you will be able to perform missions of a low or medium difficulty (depending on your own progression pace) with Elios, and be granted with warranty coverage when flying an Elios. You will receive an official Beginner or Advanced Certificate attesting to your indoor piloting skills and will be registered in Flyability's certified pilot database.
HOW MUCH DOES IT COST?
There are 2 options to purchase the training:
Option 1: 500 USD per seat, up to 3 participants per session.
Option 2: 1200 USD for the entire session with up to 3 participants at your discretion.
In addition to the training, you are entitled to a 15% discount off of the 2 days Conference Pass or a free Exhibit Hall Pass to The Commercial UAV Expo. To benefit from the 15% off on the 2 days Conference Pass or the free Exhibit Hall Pass, please click on this registration link and use the promotional code PPJW.
LOCATION
The Training Days will take place in Arebyte Studios, Unit 4, Burgess Business Park, SE5 7TJ, London.
During the lunch break, our training manager will take you out for lunch close to the training venue (food and drinks are on us).
Just keep in mind that the training is taking a full day and that we have to organize it outside of the show venue in order to have a proper training setup.
OUR TRAINING IS CO-LOCATED WITH THE COMMERCIAL UAV SHOW
The Commercial UAV Show is a world-class conference focused on the progression of the UAV industry; and a technology exhibition showcasing the latest hardware and software innovations from the mega tech companies to the latest start-ups.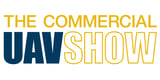 As an exhibitor of the Commercial UAV Expo, we are please to invite you to stop by our booth #1B.